74 Father's Day Gifts: The Ultimate Gift Guide
Are you sick of the same old gifts for dad—ties, socks, etc.? Here are Grip6 we want to help you with the gift finding this year. Below are some of the top picks in each category for every type of dad. To navigate the list, click on the category you'd like to see first.
Tech Savy Dad
Add a sleek look and minimalist feel to your iPhone 6 with this bumper from Thanotech. Price: $29.95
MightySkins area vinyl protective/decorative skin for all of your electronic toys; cellphones, tablets, notebooks, etc. Pick from hundresds of exciting and colorful designs or choose from your own images. Price: Prices Vary. Use code: DAD25 to receive 25% off your order.
Hum turns dad's car into a smarter, safer and more connected vehicle through a number of features, including boundary and speed alerts, pinpoint roadside assistance, and more! Price: $50 one-time equipment fee, $20 one-time activation fee, and $10/month.
Superior Quality action camera pole made for sports videos & outdoors - expands 11 to 40 inches. Price: $54.99
Pulse Play is a smartwatch for tennis and racket sport players. Pulse Play is all about giving amateur and rec players the pro experience. It will track and announce the score, saves stats and lets you create leagues. Price: $129
The Keyport Slide is a reinvention of the standard multi-tool. It consolidates the most important personal items (keys, USB drives, mini-light, pen, bottle opener, etc.) into a streamlined device. Price: $19.99
This product will eliminate the general shortcomings of today's Wi-Fi routers in serving the demands of the modern connected home. It will allow everyone to enjoy high-speed connectivity to the whole home. Price: Starting at $199.99
Don't let dad deal with the hassle of wires while he's enjoying a workout. These eliminate those wires and allow dad to move freely and look stylish while doing so. Price: $39.99
CarMD empowers consumers to uncover hidden car problems that may jeopardize road safety or fuel economy, diagnose check engine light problems and estimate car repair costs, without ever needing to pop the hood. Price: $139.99
Our new exclusive Faux Leather stand would be a great fit for Dad's looking to organize their tech devices while they charge and store their most used accessories neatly and conveniently. Price: $44.95
The BeON Home Protection system is a super simple system to install package that gives your home a quick upgrade. It learns your lighting behaviors and replicates that rhythm when you're away to make it look like you're home, when you're not home. Price: $199.99
A sleek, minimalist design meant to be used in the home. Wi-Fi enabled and comes with setup guides, instruction videos, and hundreds of free print designs through the New Matter store. Price: $399
Fashion Dad
Help your dad change up his bedroom with a new sporty vibe. It will give it a preppy design aesthetic and budget-friendly price points. Available in navy, green and grey colors. Price: $50-$180
The Tissot Quickster Classic is a modern sports watch, for the young and dynamic that are looking for a certain class. The design of the watch's bezel, offers a greater opening on the dial for a fresh look. Price: $450
Trendy Butler is a men's clothing subscription box service hits home with guys (dads in particular) who want to look good but dread hitting the mall. Price: $65/Month
Edgy, modern, and with the just the right amount of tough, our signature global artisan collection bi-fold wallet adds a dose of downtown to any look, any time. Price: $95.00
Rocker Rags is a store that sells rock music clothing and lifestyle accessories. They have a plethora of officially licensed t-shirts featuring rock band and artist logos. Price: Prices vary depending on product
Grip6 Belts are highly customizable with interchangeable buckles and straps. These belts can be worn with anything, from gardening in the front yard to dinner out on the town. They are comfortable and adjust perfectly to each person's body, because they have no holes! Price: $35 Use code: FATHER15 to receive 15% off your order.
good hYOUman delivers unbelievably comfortable clothing with the goal of making the wearer feelgood, through their quality fabrics and their creatively inspiring sayings. Price: Prices vary depending on product
Your Dad is already a super star, why note dress him as one. Plus he will already be ready for Halloween. Price: Prices vary depending on product
Shoemerang is a lightweight, foam shoe tree that's extremely durable for reliable protection. Price: $19.99/pair
Active Dad
MyPakage is known for their trademark Keyhole Comfort Technology, a design that provides a separate pouch for the male package, eliminating the need for any shifting or adjusting. Price: $25.00
Onewheel is an electric boardsport that brings a completely new and exceptionally smooth riding experience on or off-road. It combines breakthrough technology with an incredibly versatile, handling terrain ranging from urban pavement to gravel, grass sand and single-track. Price: $1,500
Sugoi has a store that features some of their newest intelligent Icefil fabric technology. IceFil uses Xylitol which is designed to react with moisture, working to cool the skin when it comes into contact with your sweat, while protecting you from harmful UV radiation. Price: Prices vary depending on product
G-Form makes possibly the lightest, comfortable, most technological padding on the market. G-Form uses a rate-dependent material that stiffens on impact to absorb energy. If these pads can protect an IPad from 100,000+ feet out of the sky or a bag of M&Ms from cracking under the pressure of a bowling ball; they can certainly can protect Dad from those steep trails. Price: Prices vary depending on product
SKINS is a compression athletes gear company. Its compression technology is scientifically proven to boost training and performance and speed up recovery. Price: Prices vary depending on product
The Quick is a lightest-in-class fitness bike with high-visibility 360-reflectivity that is comfortable and supremely stable. The new Quick also features a more natural, upright and comfortable rider position, and Cannondale's new OutFront Steering Geometry has a ride-feel that is incredibly stable, yet still playfully agile. Price: $440-$1,300
birth.golf.death has the most unique golf designs for male golf enthusiasts that are unmatched in creativity and style, and would make a very cool and modern Father's Day gift for the golfing dad. Price: $15-22
Sunglass Warehouse has polarized sport sunglasses for the dad who enjoys the outdoors and staying active. Price: $11.95
The Garmin S6 is a feature-packed, GPS golf watch with a high-resolution touchscreen. If you want to make Dad feel super special this Father's Day, you simply can't go wrong with the Garmin S6. He'll be thinking of you every time he's out on the green! Price: $299.99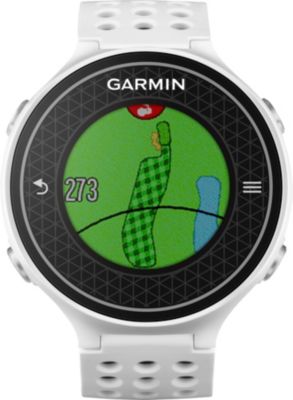 SnapLaces performance no-tie laces are the fastest way for Dad to get in and out of his athletic shoes and help him get ready to go into his day awith confidence. Perfect for Dads constantly on the run, so they do not have to bend down to tie their untied shoes (and great for their kids too)! Price: $14.99/ 4 pack
BlenderBottle has Premium shaker bottles and supplement carrying systems. BlenderBottle shaker cups are the only bottles with the patented BlenderBall® wire whisk. Price: Prices vary depending on product
Proday is an iPhone app that lets you train alongside professional athletes and log your workouts so you can consistently see gains and get stronger and faster. Price: Prices vary depending on subscription
Icebug features traction footwear for secure grip in ice, snow and mud. Their
Anima4 RB9X
is ideal for those who ant a fast and light trail running shoe that's both suitable for speed running along with fitness training indoors. Price: Prices vary depending on product
medshop has a huge selection of quality medical supplies, equipment, and instruments. Get an easy and cheap exerciser for middle aged men who are athletic and/ or have some pain in movement. Price: Prices vary depending on product
The BagTowel is a stylish Two-In-One backpack built in California with a quality beach towel sewn inside. The front and inside pockets are made from recycled sailboat sails to keep your belongings safe and dry. 100% Machine Washable. Price: $67
Alignmed is the black undershirt worn by many NBA stars under their team uniforms. They are approved by the NBA as a medical device, and help many with posture, and shoulder issues. They mitigate upper torso pain. Price: $95
K1 Speed is America's Premier Indoor Kart Racing company with locations nationwide. It's perfect for any Dad looking for that adrenaline rush. Price: Prices vary depending on package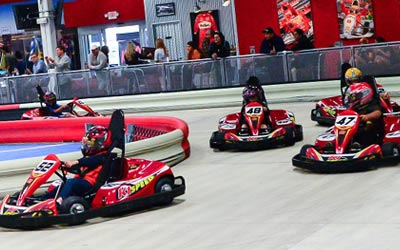 Shark Shield – the world's only scientifically proven and independently tested electrical shark deterrent – has designed an all-new product, specifically for surfing dad. Price: Prices vary depending on product
Callaway worked with the aerodynamics experts at Boeing to give dad a stronger and faster speed than ever. Not all dads are created equal, and some need more help from their driver. With a larger shape for the moment of impact, every dad from the driving range to the PGA Tour can increase their swing distance. Price: $349.99
Foodie Dad
Built NY keeps food & drinks cool with adult lunch bags, wine carriers, and baby bags. Their reusable insulated wine & lunch bags are made of thermal neoprene. Price: Prices vary depending on product
United by Blue is an eco-friendly lifestyle brand that pledges to remove 1 lb of trash for every item they sell. Their Copper Cocktail set is made from high-quality 100% copper. It is perfect for summer Moscow Mules, Mojitos, or whatever you're drinking. Price: Prices vary depending on product
Stop fussing with matches, and get your grill on faster. This tool can easily light tinder and kindling on campfires and ignite your grill, bringing the entire family together. It has a trigger-start for simple ignition and runs on propane fuel. Price: $34.97-$46.99
Waffatopia's
Dad Pak
includes a combination of the Maple Bacon waffle made with real bacon and the Monkey Spice waffle made with Victory's Golden Monkey® Belgian Tripel Beer. This is a gift to really 'treat' your dad on a day that is all about him. Price: Prices vary depending on product
Rechargeable and totally portable, Cozy Cup is like a mini electric blanket for Dad's favorite store bought hot beverage. Utilizing state-of-the-art Kapton flexible heater technology (used by NASA), Cozy Cup will wrap his precious cup of "to-go" coffee in cozy warmth for over an hour. Price: $19.99
WINE HACK is your personal sommelier – a fun, interactive guide to the world of wine for curious wine drinkers. WINE HACK is available at Amazon.com and most major bookstores. Price: Prices vary depending on product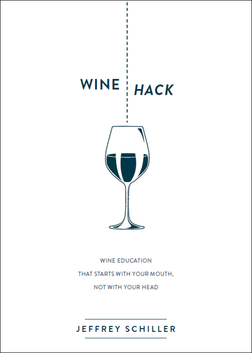 EatSmart Precision Pro Digital Food Thermometer takes the guesswork out of grilling while impressing family and friends with meals grilled to perfection. Designed by chefs and cooking professionals for home use, the Precision Pro is the perfect gadget for grillin' dads! Price: $9.95-$14.95
The amazing kitchen essential
ChicWrap Foil
allows you to easily access aluminum foil to wrap corn or other vegetables to avoid cross-contamination with meat. ChicWrap's patented ZipSafe Cutting System and Button make each cut neat and safe without risking injury on the hacksaw blade. Price: $15.99
Cocoa Canard's new Spooning Chocolate, the only "hot chocolate for consenting adults" that you can just put in water in a mug and it will be even better than if you added it to milk. And this is not some kind of powder, but the real deal....melted dark chocolate! Price: Prices vary depending on product
That's Caring Sweet, Salty & Fruity gift box is a delicious way to honor Dad on his special way. It includes Chocolate Covered Raisins, Chocolate Covered Malted Milk Balls, Chocolate Brownie Bits, Dried Fruit Cocktail Mix, Mardi Gras Mix, and Tropical Mix in a signature That's Caring gift box. Purchasing from That's Caring provides weekend meals to hungry children in food-insecure households in the U.S. Price: $48.99-$61.99
Sugarwish gets it right by bringing "The Candy Store" to the recipient, and allowing them to choose what they want whether its Swedish Fish, Bit-O-Honey, or Reese's Pieces! Gifters choose from 5 sizes and dozens of eCards and then instantly send a personalized message to their recipient. Price: $16.50-$95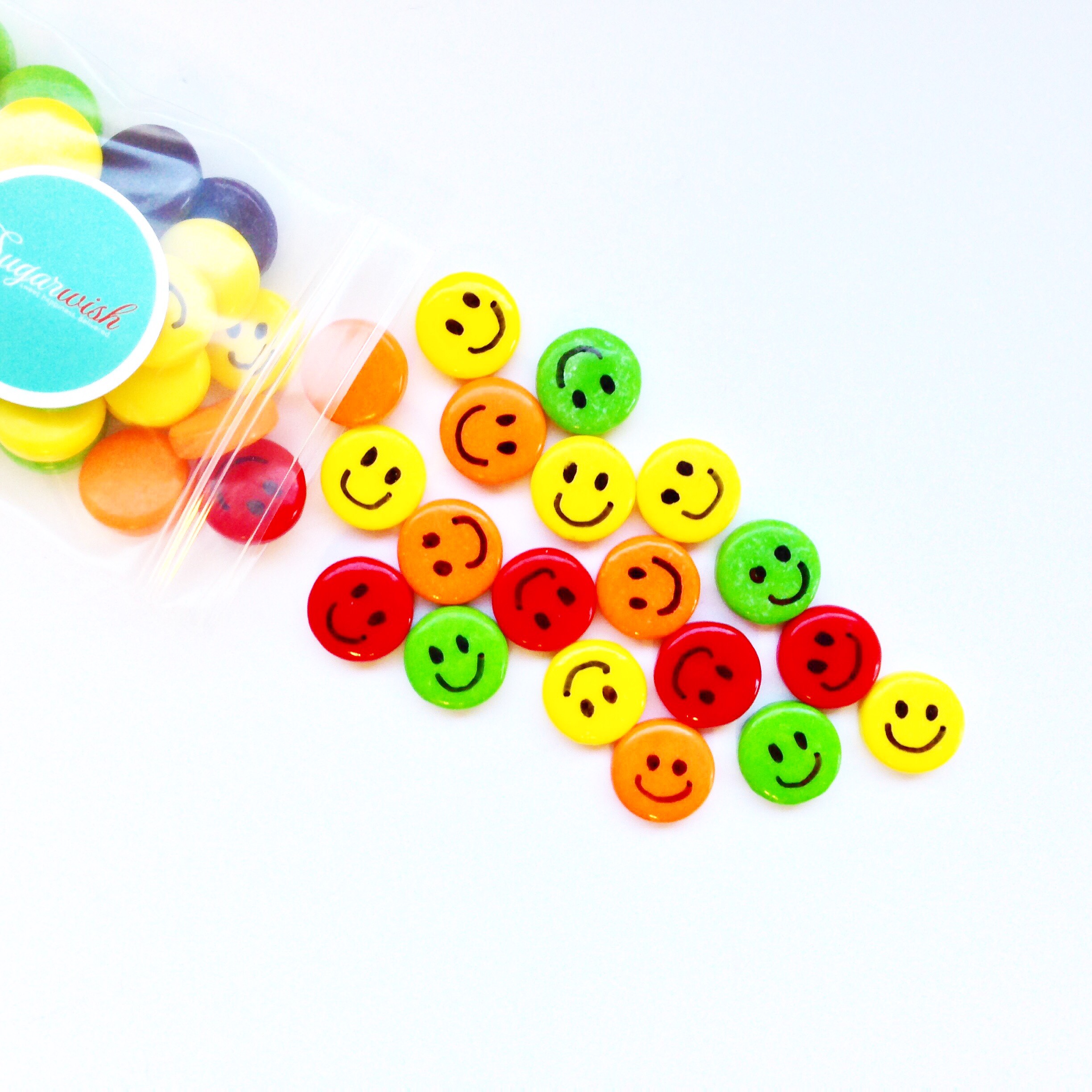 Dad deserves a good drink this Father's Day, so treat him to a nice bottle of classic whiskey for the gift that keeps on giving. Price: Prices vary depending on the variant and place of purchase
53. RODENBACH
RODENBACH Grand Cru - a 200 year old sour beer that is consistently rated as among the best beers in the world. RODENBACH is as complex as it is delicious. The late beer aficionado Michael Jackson once called RODENBACH "The Most Refreshing Beer in the World" and if you ask anyone in the beer industry, they'll consistently think upon it as one of the finest beers...and yet, most have never tried it before. Price: $14.99 for a 4-pack or 750ML bottle
This grilling-centric cookbook makes a great gift for the foodie father that wants new and inventive grilling techniques. The cookbook is the collaboration between Greg Denton and Gabi Quiñónez-Denton, the husband and wife team that co-own Portland's beloved Ox. Price: $21.87
Tripli-Kit is the newest venture in the South Bay area of Los Angeles from culinary couple "Top Chef" alum Brooke Williamson and husband and fellow chef Nick Roberts, in which they personally curate the selections of products available at the boutique. Price: Prices vary depending on product
Valerie Gordon is an award-winning chocolatier, chef, James Beard finalist cookbook author, and founder of Valerie Confections. Her gourmet treats use fresh, all-natural ingredients and are the perfect gifts for dads with a sweet tooth. Price: Prices vary depending on product
Nobletree Coffee offers a sleek assortment of gift sets to keep dad alert, satisfied, and sane. New York's first and only vertically-integrated coffee company, Nobletree sources beans from its farms in Brazil and roasts locally in Red Hook, ensuring the utmost quality from 'seed to sip'. Price: Prices vary depending on product
Small Town Brewery's
Not Your Father's Root Beer
became the no. 1 selling "craft" beer of 2015, almost single-handedly driving the market growth that led to other breweries'attempts at imitation, and it's a trend that's not slowing down. Small Town Brewery also recently released Not Your Father's Ginger Ale and more All-American brews are scheduled for release in the coming months. Price: Prices vary depending on product
Outdoor Dad
Rachio is a smart sprinkler that connects to a home's WiFi to read weather patterns, humidity levels and automatically turns sprinklers on and off depending on when your lawn actually needs it. So if it just rained, might rain, cooler outside or even if there was a lot of dew overnight, the Rachio will adjust on its own. Price: Prices vary depending on product
RST Brand
's Orbital Zero Gravity Lounger is made of woven PVC mesh material. Quick-drying, weather proof and fade-resistant. Complete with a matching removable headrest. It is rated to comfortably hold up to 275 lbs. The unique back support and Zero-Gravity design provides a most relaxing seating experience. Price: $149.99
Bullfrog Spa has quality conventional spas built for peace of mind. Let your dad enjoy legendary reliability and comfort at an incredible price. Price: Prices vary depending on product
The new Leschi Lantern + Flashlight from UCO is a compact, lightweight, collapsible lantern and flashlight in one – perfect for the outdoorsy dad. Price: $14.99
The versatile new Stormproof Torch and Bottle Opener has your back in emergencies and around the campfire. The Torch features a triple jet with adjustable flame height and a waterproof case, so you'll be ready to start a fire in the wettest conditions. Price: $19.99
The Nomad 7 Plus smart personal solar panel is slim enough to fit in a backpack, but still powerful enough to charge a cell phone directly off the sun, making it perfect for the dad looking to keep his smartphone charged while on the go. Price: $99.99
The compact, 210 lumen Lighthouse Mini lantern can provide light for up to 500 hours on a single charge, and can also provide power for phones, headlamps and other devices with a built in USB port. Price: $59.99-$79.99
FitKit is a portable, packable fitness solution with all the tools for a total body workout. It's TSA friendly, weighs less than 2 lbs and fits right in a carry on. It's perfect for Dads on the go who want their workout with them! FitKit also offers travel nutrition tips while on the road, at the airport and hotel. Price: Prices vary depending on product
Adirondack Guideboat's Solo Packboat is perfect for the outdoor enthusiast dad, the fishing dad, the explorer dad, and the sporty dad. The boat includes cherry trim, center seat, and adjustable foot brace. And, by design – it's very easy to load on a vehicle by yourself, portage, and transport. It's fast, durable, good looking, easy to use, made in the USA, and a truly exceptional boat. It's perfect gift for those who crave adventure, or just quiet times outdoors, on the water. Price: $2,400
Schwinn's latest bike, the Rocket 5, comes in at the low price point of $440 and includes many features of the Rocket 1. This 21 speed comes equipped with Shimano EZ Fire shifters, Schwinn MTB trail-tuned aluminum 27.5 platform frame along with their Schwinn ergonomic saddle and trail grips for added comfort. Price: $440
Lifestyle Dad
Dr. Squatch has handmade, natural soap bars in 9 different fresh, unique bar scents. Price: Prices vary depending on product
ToiletTree's
Fogless Shower Mirror
offer the best solution to make shaving routines quicker, easier and more effective. Did you know that soaking facial hair in water for 3 minutes reduces its strength by about 80%? The warm water and steam from the shower open pores and make hair softer, allowing a razor to trim hairs without irritating the skin. Price: $29.95
Skin Authority's signature Clean Skin Care approach offers men a high-performance, natural, active-driven solution. Regardless of if he shaves, has a full beard or likes a little stubble, each product in the four-piece collection delivers multiple results, making a man's daily routine simple and effective Price: Prices vary depending on product
Century II has the style and grace of the Classic Century, but with a bolder look and wider profile. Its distinctive precious-metal finishes and balanced, weighted feel give a sense of purpose to anything you write. Price: $95-400
Davidoff Nicaragua Box Pressed is the first ever Box-pressed cigar from Davidoff of Geneva. The Davidoff Nicaragua Box Pressed brings uncharted territories of taste. The spice has been boosted with a fiery Esteli Ligero leaf that complements aged Jalapa, Ometepe and Condega tobaccos for a complex bitter, sweet palate stimulation. Price: Prices vary depending on product
Liberty Premium Grooming Co.'s
Virtu Beard Balm
and
Boar Bristle Beard Brush
are the perfect set to give to Dad on father's day. The balm will help keep his beard soft and strong, while the brush will take it to new heights when it comes to styling. Together, they are among the best products to condition, strengthen, straighten, and style a beard. Price: Prices vary depending on product